Stabile Arbor was founded in 2009 based on Mick Stabile's love of trees. He had a vision to bring improved arboricultural practices to Crawford and Erie Counties. Our team understands that trees help to restore natural harmony in an urban environment in addition to providing air filtration and water purification. Trees also provide shade, help lower heating/cooling bills, increase property value, and improve social wellbeing. Providing quality tree care to the community at large as well as a quality employment opportunity with the Stabile Arbor team became the centralized goal of the company.
At Stabile Arbor, we understand the value of education and credentials in the tree care field. In addition to Mick being an International Society of Arboriculture (ISA) Certified Arborist®, he also implemented Tree Care Industry Association (TCIA) safety training and industry standard guidelines for workforce safety. Our equipment is always up-to-date and safe for our team members and each of them receive proper training for all equipment use. Our continuous education and training translates to cutting edge tree care for our clients!
Our philosophy says a lot about who we are; client focused and safety oriented, with a whole-tree approach. We do what's best for you and your trees!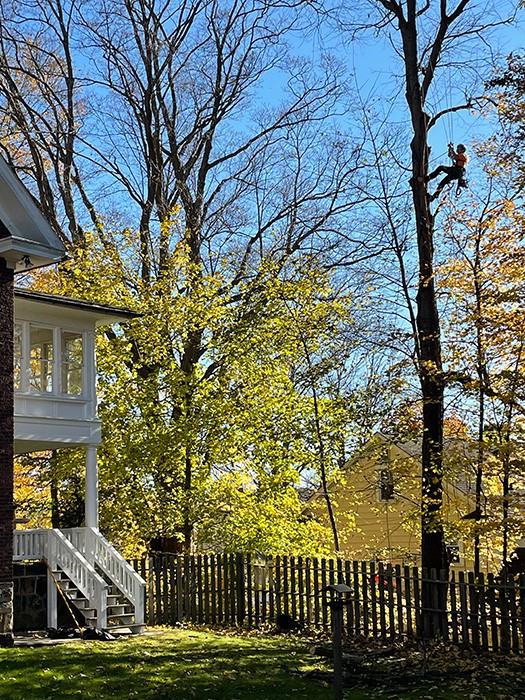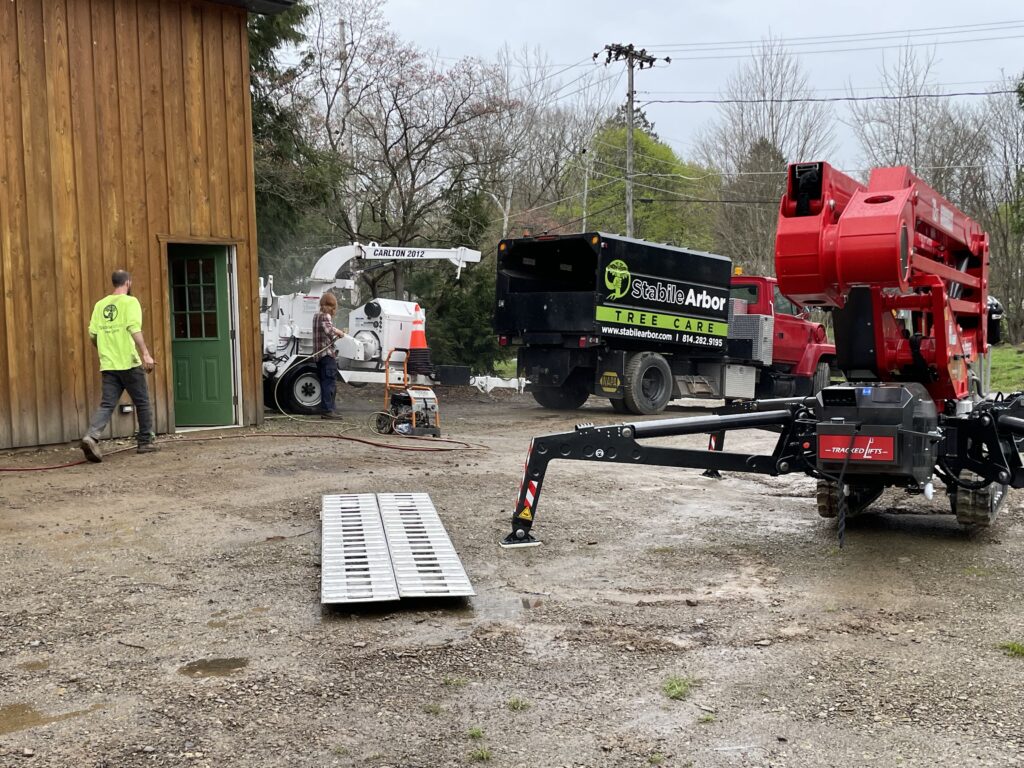 When our team is not serving our customers, we give back to our local community. Here are a few projects and organizations we support.
Provide arborist services, including tree plantings, fruit tree pruning, and tree maintenance for the Grow Meadville Community Orchard
Help organize volunteer work days including tasks, tools, and educational opportunities for Grow Meadville Community Orchard
Financial support for Goodell Gardens and Homestead in Edinboro, PA
Memberships for Stabile Arbor employees to take advantage of their educational programming
Sponsorship of Goodell Gardens and Homestead events, such as the Harvest Festival, Tree Hugger Trail Run.
Financial support for Second Saturday Night Live Free Concert Series put on by the Meadville Neighborhood Center
Regularly donate woodchips for weed suppression and sponsorship of the MARC Community Garden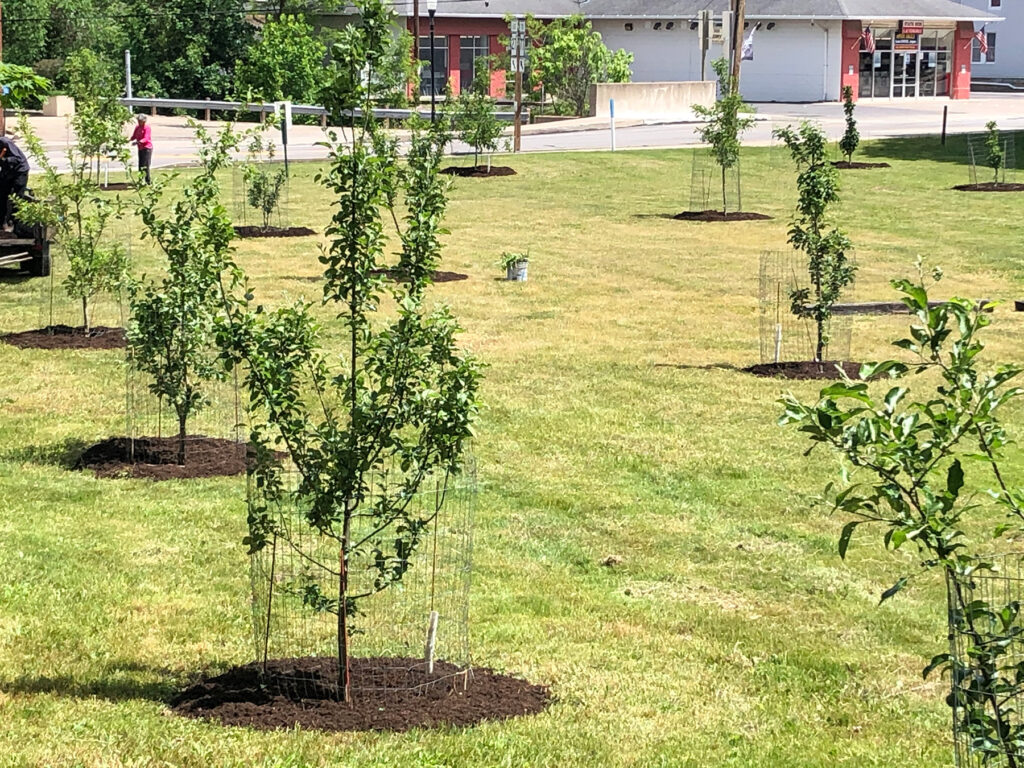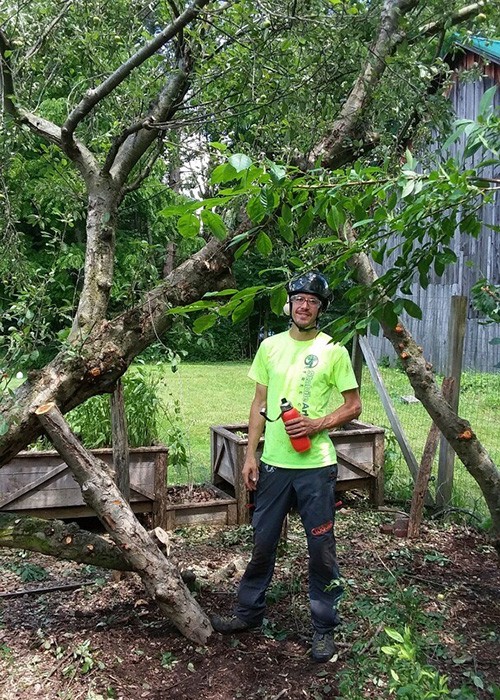 Rooted in Meadville since 1992, Mick graduated high school through a mix of M.A.S.H. and homeschooling. Mick is an International Society of Arboriculture (ISA) Certified Arborist® and he continues his education through the ISA and other peer arboriculture networks. He has been working in, on, and for trees since 2005. A family enthusiast who is pleasantly surprised by the many challenges of raising children. He also finds himself enjoying good conversation or a round of disc golf to recalibrate his fast-paced lifestyle. Stabile Arbor remains rooted in ecologically sound tree care, but Mick's interests have expanded to include team building and quality client relationships.
Tracy spent her childhood in the Hudson River Valley in eastern New York, but Meadville, PA has been her home since moving here in 2013. She went to Dickinson College in Carlisle, PA for her undergraduate degree in biology (botany focus) and Stony Brook University in Long Island, NY for her graduate studies in Ecology and Evolutionary Biology (plant ecology focus). Her career has taken her in many directions, and providing support, advice, and office organization for Stabile Arbor continues to ignite her passion for plants. She currently spends most of her free time trying to spread her love of things culinary, crafty, and/or outdoors with her two amazing young children.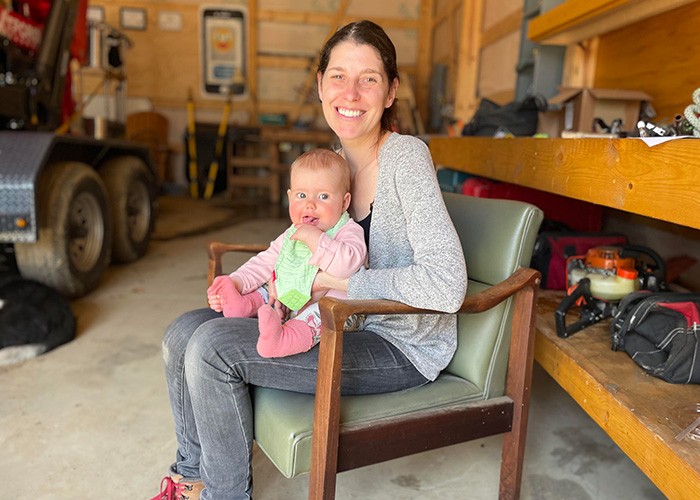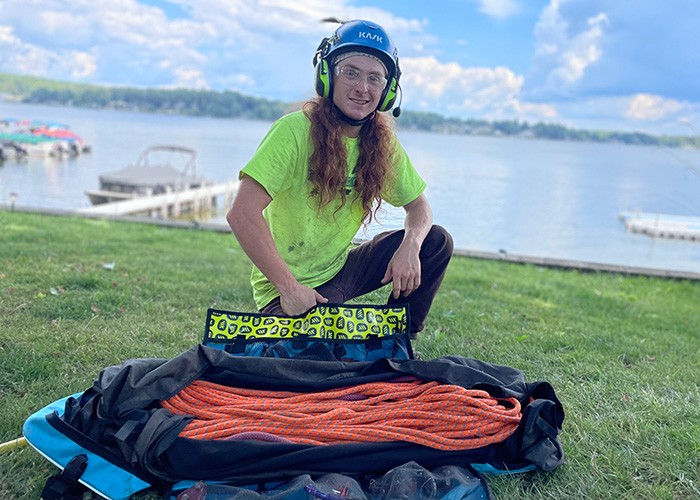 Quinton was raised in nearby Saegertown, along the banks of French Creek. He and his two younger brothers spent much of their childhood hiking, fishing, and camping in and around our local wooded areas. Along with his love for the outdoors, Quinton was a team player in both the school's robotics and wrestling programs. Like many individuals from around "Tool City", a career in machining became a natural path of least resistance.
Although he found the various ins and outs of the trade fascinating, in 2019 Quinton said goodbye to his already five years career to become a professional tree climber. From shop floor to sprawling canopy, expert precision remains a key component in the careful execution of daily operations. Quinton now holds multiple credentials attained through the TCIA and aspires to one day become an ISA Certified Arborist.
Joe grew up slightly east of Cleveland and attended technical college after high school in southern Ohio. He spent five years serving with Americorps building trails across the country and wilderness locations. He is a plant enthusiast, mushroom hunter, and a bike rider who spends his free time searching for old growth trees in forests and streets nearby. He chose Meadville as his new home in 2021 and hopes to continue building experience to have a career in arboriculture and one day become an ISA Certified Arborist.