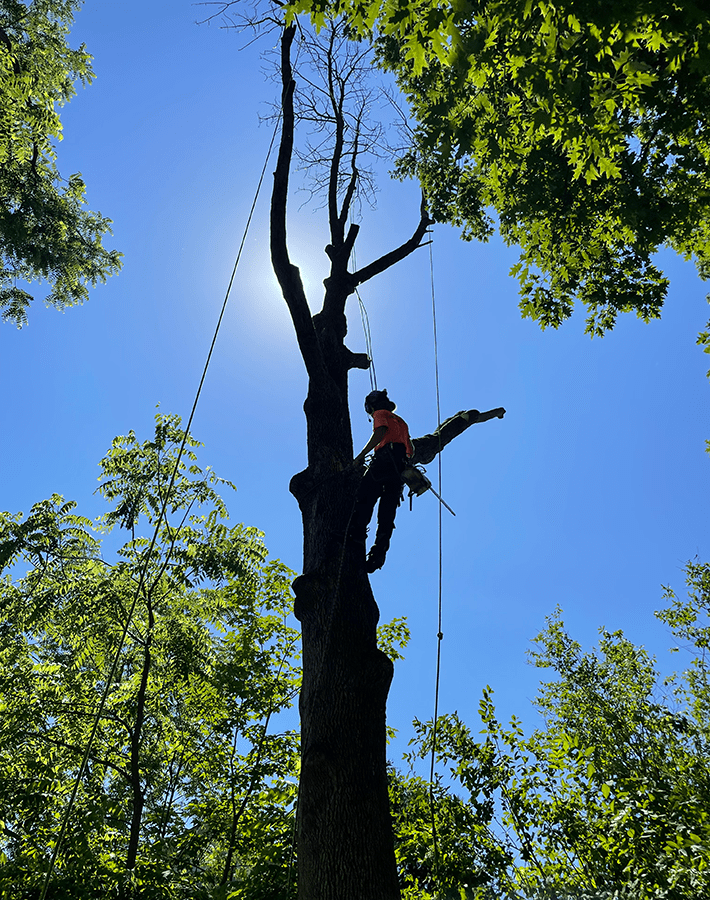 Caring for trees properly is a long-term investment that can provide substantial returns in property value, landscape beautification, and site functionality. The experienced team at Stabile Arbor takes great pride in helping our clients realize those returns. Find out more about our specialized services below.
Tree removal services require specialized equipment and expertise. To ensure safe and efficient tree removals, Stabile Arbor utilizes cutting-edge equipment including a mini-skid steer, tracked aerial lift, and property/turf protection mats. This allows us to remove trees with minimal impact to your property.
Risk reduction pruning is an important practice to help prevent accidents or injuries as well as property damage from a defective or compromised tree.
Risk Reduction Pruning can include:
Reducing the mass and/or length of a limb that is poorly attached or too large in comparison to the central portion of the tree.
Removal of large, dead branches (deadwood pruning)
Identifying additional hazards, such as decay.
Clean-up of storm damaged trees and post storm tree restoration pruning
Clearance pruning is the reduction or removal of limbs that are growing too close to something, such as a home, lighting, driveway, power lines, etc. Pruning focuses on the function of the tree while retaining the tree's form and showcasing its natural beauty. Tree pruning is truly an art and a science that requires proper education and planning.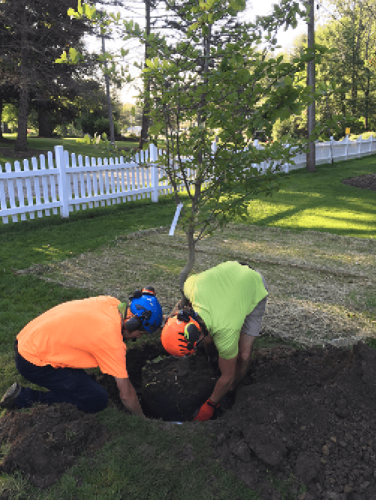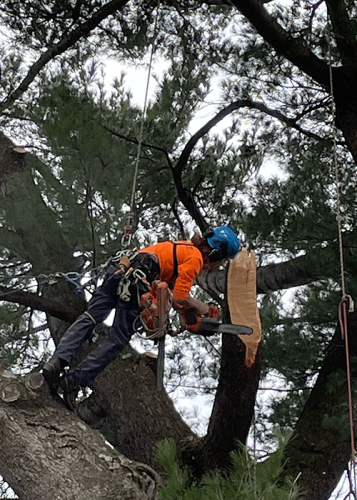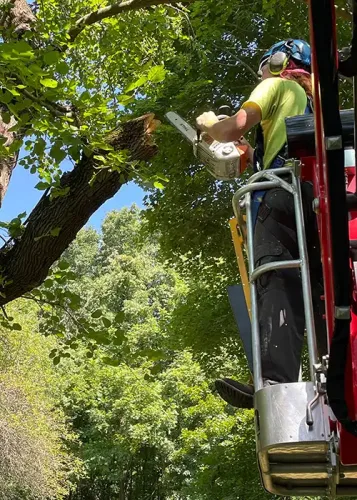 Root Zone Restoration/Mulch Ring Installation to protect the space around your tree
Cabling/Bracing for supplemental tree support
Consultations and Evaluations for construction and landscape planning
Tree plantings with site specific recommendations
Aerial Inspection
Holiday Light Installation
Not sure what service you need on your property? Contact us for a free on-site visit and consultation to discuss your specific needs. Our arborist will discuss your top priorities to develop a preliminary action plan for caring for your trees. You will receive a comprehensive quote for your project. We utilize integrated software to maximize communication and in turn provide exceptional service.